What We Do
What we do is pretty simple, We serve the technology.
Go to MOBILE APPLICATIONS
MOBILE APPLICATIONS
Native as well as Hybrid applications for most popular platforms.
Android, iOS, Windows and BlackBerry
Go to WEBSITES & WEB APPS
WEBSITES & WEB APPS
Static as well as Dynamic website for your business, and specially developed web apps for your need.
Go to HOSTING SOLUTIONS
HOSTING SOLUTIONS
Shared Hosting, Virtual Private Servers and Dedicated Servers based on your need with world class facilities.
Go to BRANDING & MARKETING
BRANDING & MARKETING
Creating Branding Assets, Spreading them across the web and real business & zone specific marketing.
About US
Lets understand each other better, we will tell you about us, then its your turn!
A closed network of EXPERTS, that is what we say about US in short.
Yes, you read it right, A closed network of EXPERTS, that is what we say about US in short. Network? Yes, we are a network. A group of people who are always on the same page, but not in the same building.

Since 2012, JayMuk Software Solutions has built a successful business by focusing on a simple yet compelling mission: clients' success is our success. We do so through careful, strategic investments in technology, process, and—most significantly—people. Indeed, JayMuk's people are our greatest strength for high-quality, custom software development and business process outsourcing support.

The JayMuk Mission :
To contribute to our customers' success by providing the best in class people, process and solutions.
Who takes up the responsibility and connects everyone

Who actually write code and provide solutions. Yes, a big TEAM.

They assure quality of what is delivered to you, when you need, they answer first.

These guys are awesome, they intorduce us to you :)
OUR TEAM
Together Everyone Achieves More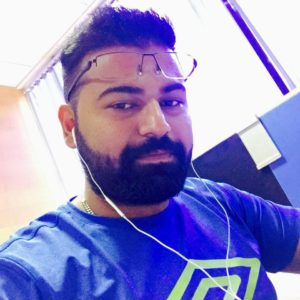 Hardik Thakkar
Director & Technology Expert
Myself Hardik Thakkar, graduated from Birla Vishvakarma Mahavidhyalaya, founder of JayMuk, married to software development and technology since last 8 years.

I connect people, and manage wide range of projects @JayMuk.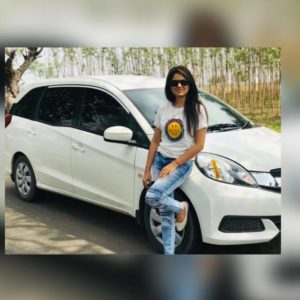 Upasana Thakkar
Project Manager
Myself Upasana Thakkar, graduated from Saurastra University, practicing software development since last 8 years.

I manage wide range of projects @JayMuk.
Get in touch
Ask anything about us, say anything about you..